The vow
THE APP THAT MEASURES WORK COMMITMENT

Only 6%
of French people say they are invested in their job !
13K€
The annual cost of a disengaged employee in France.
Understand what engages
your employees
Limit
absenteeism and turnover,
and fight against
overworking
Make yourself
more attractive
as an employer
An intuitive tool
Identify the reasons for the
disengagement of your employees by
measuring the difference between what
they expect and what they perceive of
their daily professional lives.
Ensure that the candidate expectations and
your corporate culture are in tune in order
to make the best of your recruitment and
C.A.R.E.S©
Review your employees' expectations
and the work experience you offer them
with the CARES© model!
Quality of work relationships and atmosphere.
Definition of responsiblities and room for manoeuvre
Valuing work, identities and skills
Ability to reconcile groupand individual interests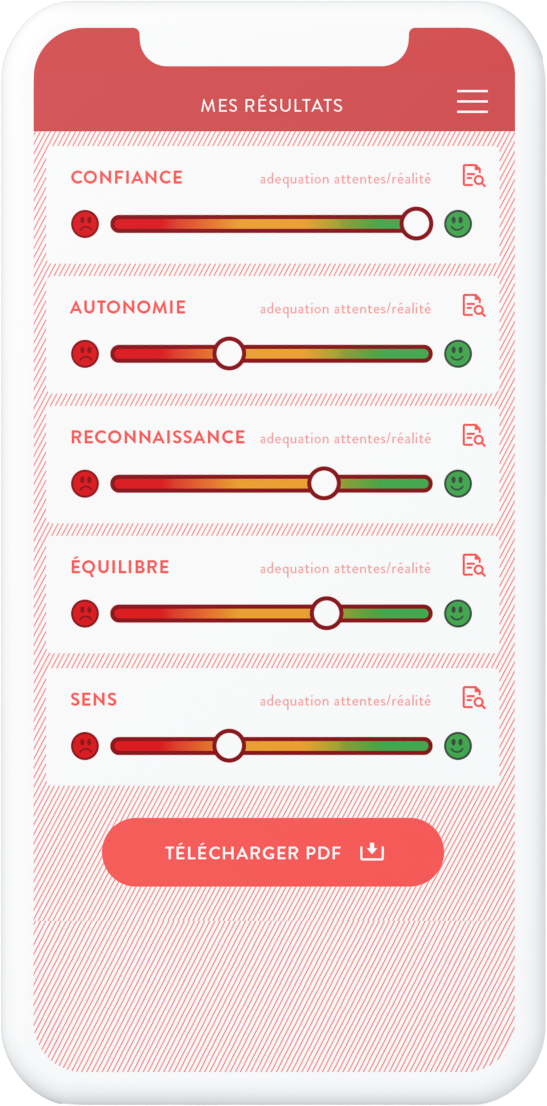 Contact us
Need more informations ? Contact us
Our contact infomation